OUR KITCHEN
People often ask us, "Who is the Sugar and who is the Nutmeg?"
All we have to say is: MORE SAMBAL, MORE STORIES!
ALEXANDRA
Expert Eater.
Jakarta-born Alexandra Kumala loves papas rellenas, arepas de pabellón, and gudeg mercon. She spends her days writing, painting, and wondering if she'll ever enjoy cooking as much as she enjoys eating.
After having lived abroad for a decade, Alexandra returned to Indonesia in 2017. Being physically back in Indonesia revealed to her a new perception on culture and identity. She is now back in New York City, where she makes films and writes essays about the constant shifting of borders, identities, and power dynamics.
RUTH
Coffee Connoisseur.
Bandung-born Ruth Feriningrum loves pizza, wedang ansle, and pisang ijo. Her days revolve around coffee, cigarettes, and working towards her dream of having a small farm filled with 5 pigs and 5 donkeys.
Ruth came to New York City in 2017 to continue her graduate studies and started her journey of discovering new dimensions of perception and reality surrounding culture and identity. She is now back in Indonesia and continues her observation.
Founded in Brooklyn during the pandemic while Ruth and Alexandra were in visa limbo, Sugar Nutmeg is a digital extension of the intimate spaces they shared with their international friends to seek solace from turbulent times and examine when, how, and why visas even became a thing.
From our kitchens and dining tables, we realized that many of our friends are also craving for a bigger space where honest conversations and knowledge exchange can take place, particularly about the history, art, philosophy, and sociopolitical trends of Southeast Asia, a region too commonly ignored or misinterpreted in the global discourse.
Together, we explore myths and misconceptions, diaspora versus displacement, and how the world has always taken (for granted) the treasures from our "homeland".
Why don't we just figure stuff out over dinner and drinks, then forget about them the next day?
We decided to move our intimate spaces to a more permanent, far-reaching, imaginary land that is the world wide web to invite more diverse thoughts and ideas that help us make sense of the status quo and to discover new, creative ways that push our imagination of possible futures.
As part of a generation so eager for technological advancements and economic growth, often without regard for human issues, we hope Sugar Nutmeg serves as the cozy little nook where you can unpack history, re-contextualize the present, and break down the "taboo" of discussing difficult topics.
We'd like to believe that we are curators of a comprehensive collection of conversations about Southeast Asia.
We have always thought beyond geographic borders and continue reshaping our notions of "Home" as we meet more and more people whose identity, roots, and practice transcend national boundaries.
Our guests and contributors come from multiple backgrounds, straddling multiple places. We don't have the budget to fly everyone to the same studio (or even the luxury to find a time that fits everyone's schedules and time zones). So we find ourselves calling in from three or four—sometimes five—different cities across the globe, often from our bedrooms (or dining tables, living rooms, study rooms, terraces, backyards—you name it—we've done it!). AND WE LOVE DOING IT!
Today, with listeners spread across 50 countries in 6 continents, we continue to stay true to our homemade style as much as possible. And what started as a way for us to talk to fellow Southeast Asians about Southeast Asia, has widely expanded to Latin America, the Caribbean, and Western Europe.
While many projects started during the pandemic were reactive responses, Sugar Nutmeg has become a hub that connects Southeast Asian artists, activists, writers and scholars to one another, and for the world to discover Southeast Asian stories, voices, and expertise.
SAM.BAL| \ (ˈ)säm¦bäl \
Commonly translated as "Chili Paste". But for those who grew up with Sambal, Sambal is LIFE! It is a consumable, delicious art made from different varieties of spices and ingredients. In the making of Sugar Nutmeg, many bowls of Sambal were made and had by Our Chefs. While the creativity behind the recipe of Sambal is free, the accessibility of its components depends upon the local environment and economy.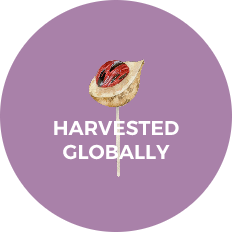 MORE SAMBAL, MORE STORIES!
We source, simmer, and stew everything ourselves! We are entirely self-funded and operate without advertising or external investments. We work diligently outside of our formal jobs to keep Sugar Nutmeg open and ready to serve our community. You can support us by: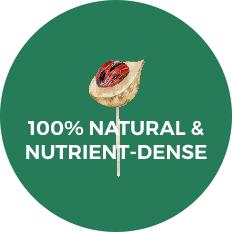 SUBMIT A RECIPE
We are always looking for new Condiments that get us excited and get our community conversing. If you would like to submit an ingredient (or two) to be published on our site, please review our guidelines and write to us! While we do our best to compensate our collaborators, please read our financial disclaimer above before submitting work.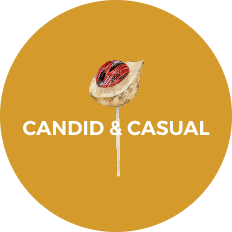 COOK WITH US
If you are interested in writing, editing, collaborating, or helping us concoct new recipes, please send us samples of your work and a short introduction about yourself, your interests, and the ingredients of your favorite food. Interested in helping us concoct new recipes? Send us samples of your work and a short introduction about yourself, your interests, and the ingredients of your favorite food.
NEW CONCOCTION, NOVEL CONFECTION
We are happy to discuss partnerships, sponsorships, campaigns, and commissions with your organization. We love surprises, and we are excited about brands you wouldn't expect to partner with Sugar Nutmeg–so we can surprise others!